Our Services
Befriending in Residential & Nursing Homes
Ryedale Carers Support has volunteers in the local area. They would love to come and talk to the residents in Ryedale's residential and nursing homes, and bring them up to date with local news. We may also have visitors who share similar interests to you. They can visit weekly or fortnightly depending on what you want.
For further information contact Ryedale Carers Support on 01751 432288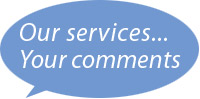 "The volunteer is a real friend to my mother who very much enjoys her visits. This takes some pressure off me."
"The visits give me a break so that I can call and see friends."
"Having a volunteer has allowed me to have time to myself to do jobs I would otherwise be unable to do."
"My volunteer was reliable, cheerful and a tonic - I felt Dad was in good hands. Having a volunteer gave me an essential break from caring and time to relax."