News & Events
Pie & Pea Supper Fundraiser
Come and join us at St Peter's Church Hall, Norton, Malton on Thursday 1st November for a Pie & Pea Supper with musical entertainment.  Tickets £15 per person. Vegetarian option available.  Doors open at 7.00pm for 7.30pm.  For more information and to purchase tickets please call 01751 432288 or email us at enquiries@ryedalecarers.org.uk
Click to edit
200 Club Draw
Ryedale Carers Support are very pleased to announce the winners of the 200 Club drawn on the 1st October 2018. The club currently has 159 participants, the next draw is on the 1st November 2018.
If anyone would like to be included in the draw it is £12 for the year - please contact us on 01751 432288 for more information
The winners for October are:
First Prize - SB won £39.75 
Second Prize - JL won £23.85 
Third Prize - MT won £15.90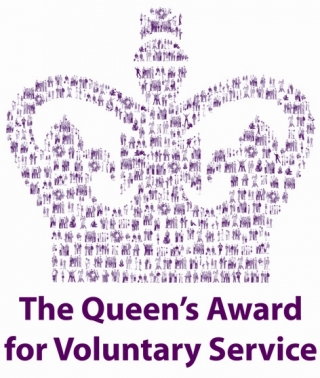 Ryedale Carers Support has been recognised with the Queen's Award for Voluntary Services for 2016
I wanted to share with you the good news that Ryedale Carers Support has been honoured with the Queens Award for Voluntary Services, the highest award a voluntary group can receive in the UK. We  are one of three groups to get the award in North Yorkshire and 193 groups nationally. Minister for Civil Society, Rob Wilson MP said: "I would like to congratulate all groups who received this year's Queen's Award for Voluntary Service, in recognition of their fantastic achievements. The huge amount of work and commitment these organisations put into their local communities is surpassed only by the passion and motivation of the individuals who volunteer. I hope these groups continue to inspire others to get involved and make a positive impact so that we can continue to build a more compassionate society."
I would like to add my heartfelt thanks to our volunteers and trustees both past and present for their tireless work in supporting carers and older people in Ryedale. Every one of them, no matter how large or small their contribution, should feel equally proud of this amazing achievement. Ryedale Carers Support will receive the award from the Lord Lieutenant of North Yorkshire later this summer.
Silverline
The Silver Line is a national confidential and free helpine for older peole open every day and night of the year. No question too big, no question too small, no need to be alone.
Call the helpline on 0800 4 70 80 90