News & Events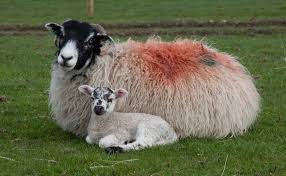 Tackling Loneliness in the Rural Community
Some of you may have heard or since caught up on the recent feature by Farming Today on Radio 4 regarding the issues of loneliness in the rural community. The item featured Isabelle our Activities Co-Ordinator, Lacy Hewison (Volunteer) and NN, a client.
Isabelle usually organises the Farmers' Breakfasts in Lythe. Since lockdown, she has maintained telephone and letter contact with most of her clients, but realised as the winter lock down set in, that this was maybe not enough support for some of the very elderly and lonely farmers that used to come to the breakfast. After a few sleepless nights of trying to find a solution to the problem, a chat with a young friend developed into the local Danby Young Farmers Club being approached to see if any of the members would like to telephone befriend an older retired farmer. 2 young ladies immediately offered and were soon matched with a retired farmer each.
Being a farmer herself Isabelle often listens to Farming Today at 5.45am on Radio 4. One morning she was incensed by an article which implied that the young people of today were selfish, unconnected, blah blah blah. An immediate email was sent to the programme, telling them about the fantastic work (all be it on a very small scale) being done up in the North Yorkshire Moors by the YFC.
The editor got in touch – meetings were setup, client and volunteer were interviewed and a very nice piece was then broadcast. This included advice on how to adopt lambs onto sheep with a bucket of water!! Listen to the piece if you want to know more, or ask Isabelle.
The collaboration between the Young Farmers and the Old Farmers has been a great success. Both learning from each other and both now meeting up in person as well since rules have eased. The client NN in particular has loved speaking to Lacy and the chats seem to have triggered all sorts of memories, NN recalling a tale from the war which was shared in a recent Farmers Breakfast newsletter.
Download or listen to the Farming Today piece - Click here!
Covid Vaccine FAQ's
Hello All 
At the Support Group zoom meeting yesterday we were asked if we had any information regarding the Covid             vaccine. NYCC have a weekly bulletin on their website and this week it contains a FAQ section on the vaccine. I have copied the FAQ section below. You can see the full bulletin here https://www.northyorks.gov.uk/latest-news-north-yorkshire-coronavirus-covid-19  
COVID-19 Vaccination FAQs:
Why should I get the COVID-19 vaccine?
Vaccines are the way out of this pandemic. They save millions of lives worldwide and are safer now than ever before. Any vaccine must first go through a rigorous testing and development process and be shown to meet strict standards of safety, quality and effectiveness, before it can be given to the public. It is strongly recommended that all frontline social care workers who can receive a vaccine choose to take it. Getting vaccinated will help protect you and the people you care for from becoming seriously ill from Covid-19, so you can continue to be there for their family, friends and the people you care for.
I'm worried that the vaccines aren't safe.
The vaccines approved for use in the UK have met strict standards of safety, quality and effectiveness set out by the independent Medicines and Healthcare products Regulatory Agency (MHRA). Any coronavirus vaccine must go through all the clinical trials and safety checks all other licensed medicines go through. The vaccine has been shown to be effective and no safety concerns were seen in studies of more than 20,000 people. No long-term complications have been    reported. 
Will the vaccine protect me?
The Covid-19 vaccination will reduce the chance of you suffering from Covid-19 disease. It may take a week or two for your body to build up some protection from the first dose of vaccine. The vaccine has been shown to be effective and no safety concerns were seen in studies of more than 20,000 people. Like all medicines, no vaccine is completely effective – some people may still get Covid-19 despite having a vaccination, but this should be less severe.
Will the vaccine protect those I care for?
The evidence on whether Covid-19 vaccination reduces the chance of you passing on the virus is less clear. Most vaccines reduce the overall risk of infection, but some vaccinated people may get mild or asymptomatic infection and therefore be able to pass the virus on. It is highly likely that any infection in a vaccinated person will be less severe and that viral shedding will be shortened. We therefore expect that once vaccinated, you will be less likely to pass infection to your friends, family and to the people that you care for.
What are the side effects of the Covid-19 vaccine?
Like all medicines, Covid-19 vaccines can cause side effects. Most of these are mild and short-term, and not everyone gets them. Common side effects include a painful arm, feeling tired, headache, general aches and mild flu-like symptoms. However, these symptoms are normal and are a sign that your body is building immunity. These symptoms normally last less than a week. Further details can be found here.
Can the Covid-19 vaccine give you Covid-19?
The vaccine does not contain a live virus so you cannot catch Covid-19 from the vaccine. However, it is possible to have caught Covid-19 and not realise you have the symptoms until after your vaccination appointment. Although a mild fever can occur within a day or two of vaccination, if you have any other Covid-19 symptoms (new continuous cough, high temperature, a loss of/change to sense of taste or smell), or your fever lasts longer, stay at home and arrange to have a test. You should continue to follow guidance on wearing PPE, hand washing using soap and water or hand sanitizer, as well as other protective measures.
Can I refuse a particular vaccine?
Not currently. All vaccines given by the NHS have been approved by the MHRA, so people should be assured that they are safe and effective. All three of the vaccines available offer more protection than not receiving a vaccine. The NHS has no say over which vaccine they are given to administer.
After I've had the vaccine will I still need to follow all the infection prevention and control advice?
Yes. No vaccine is 100% effective, and it will take a few weeks for your body to build up protection. While the approved vaccines provide protection to a vaccinated person from becoming seriously ill from Covid-19, we do not yet know if they prevent someone from passing on the virus to others.All staff will still need to follow the guidance in your workplace, including wearing the correct personal protection equipment and taking part in any screening programmes. To continue to protect yourself, your residents, your family, friends and colleagues you should follow the general advice at work, at home and when you are out and about:practise social distancing, wear a face mask, wash your hands carefully and    frequently follow the current guidance
I am a vegetarian, can I have the Covid-19 vaccine?
The MHRA has confirmed that the Covid-19 vaccines do not contain any components of animal origin, including pork, gelatine and eggs.
I'm Muslim, can I have the vaccine?
The British Islamic Medical Association recommends that the Covid-19 vaccines that are currently available in the UK for eligible individuals in Muslim communities. Further information from the British Islamic Medical Association can be found here.
If I've already had Covid-19, why do I still need to have the vaccine?
If you have a confirmed case of Covid-19 you should wait at least four weeks after you had symptoms, or four weeks since your positive test if you didn't have any symptoms, and until you have recovered from your Covid-19 infection, before having the vaccine. You may not have developed enough of an immune response to protect you against a       subsequent Covid-19 infection. It is also unknown how long any immunity may last. A recent study demonstrated that naturally acquired immunity as a result of past infections provides some immunity, but this immunity is a lower level and for a shorter time than if they have been vaccinated.  
Ryedale Charities Together
We are proud to be part of Ryedale Charities Together - to find out more click the link 
 www.ryedalecharitiestogether.com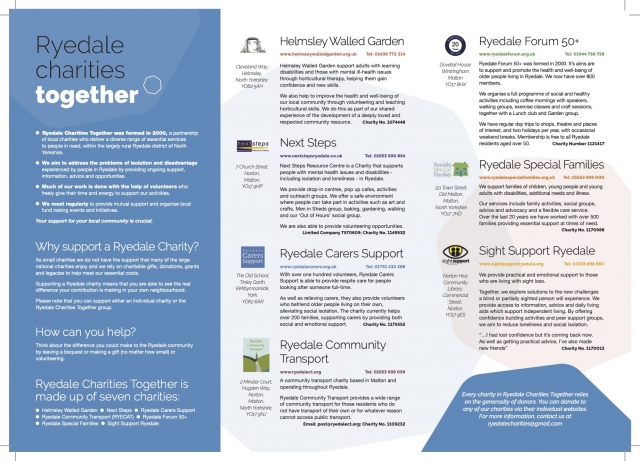 Some useful links to keep you entertained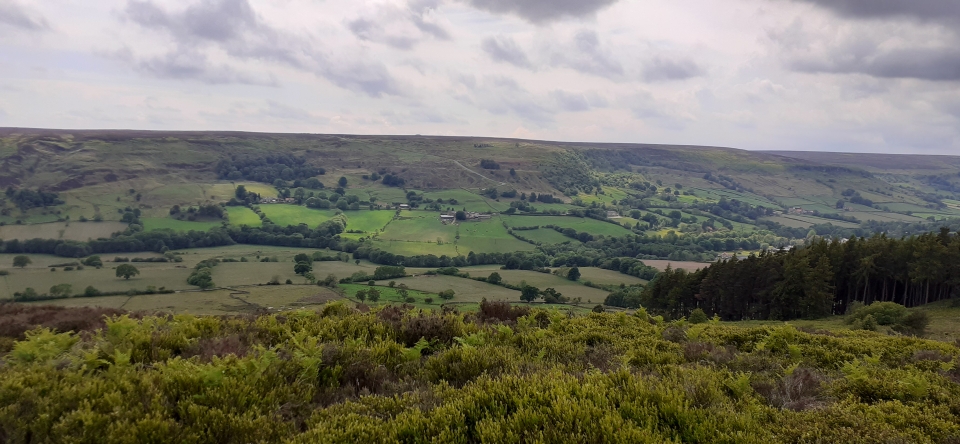 Check out this website if you are missing your country walks - you can listen to the sounds of the countryside
http://www.opencountry.org.uk/audio-walks/ 
Musical Memories are doing sing along sessions every morning at 11.00am Monday to Friday. These are the links. They will send out Songbooks to anyone that would like to join in. Please call Ruth on 07527 006402 if you would like one. 
 
Periscope - https://www.pscp.tv/search?q=Musical+Memories
Facebook - https://facebook.com/MMCIC
Vanessa Simmons Music – is a local pianist giving free lunchtime weekly concerts on Facebook 12.30 - 1.00pm every day 
 
Matt Jones Green - has set up an online alternative to concerts on his website. For £20, members can access weekly live sessions (on Zoom) as well as pre-recorded video performances for a month. Details are on his website: https://rewind.jonesgreen.co.uk 
Audiobooks
Audiobooks can be obtained from Calibre Audio a national charity that can bring the joy of reading to those that have sight loss or other disabilities. Books can be streamed on line to a mobile phone, tablet or computer or can be delivered by post, on a USB stick or on audio CD 
www.calibreaudio.org
Ryedale Talking Magazine are a small local charity who provide a free CD monthly with various articles on it for people to enjoy. Call Val 01751 476499 
Free ebooks and audio books – all you need is your library number and PIN
https://www.northyorks.gov.uk/download-e-books-e-magazines-and-digital-audiobooks
To enjoy these digital library services you need to join the library. Loan of e-books is only available to customers who live, work or study in North Yorkshire. https://www.northyorks.gov.uk/how-join-library 
Theatre:
Alan Ayckbourn has written a new audio play, Anno Domino, which you can listen to for free from the Stephen Joseph Theatre website from 25th May till 25th June.
www.sjt.uk.com
Helmsley Arts Centre have a few things which you can watch on line. Visit their website www.helmsleyarts.co.uk
 
Art:
Adult colouring is known to help reduce stress and anxiety and is a great way to relax and switch off. You can download a variety of colouring sheets for free at www.justcolor.net
Gardening Links:
www.ngs.org.uk/virtual-garden-visits/
www.rhs.org.uk/shows-events/rhs-chelsea-flower-show
www.nationaltrust.org.uk/features/gardening-tips-from-our-garden-to-yours/
 
Wildlife Links:
Local artist Robert Fuller has lots of video's which you can watch on line. A great one for all you bird watchers is: - 
https://www.robertefuller.com/diary/can-you-recognise-birds-in-wild-watch/
British Trust for Ornithology are offering membership of its BTO Garden Birdwatch for free during lockdown. www.bto.org 
Update - Office hours
Due to the current Covid-19 situation our office is closed to visitors but we are available by telephone Monday to Friday during office hours. 
Our Response to the Coronavirus Epidemic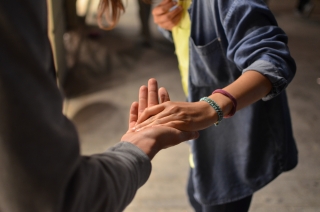 The government have advised that everyone over 70 and those with underlying health conditions should take stringent measures to protect themselves through social distancing. Ryedale Carers Support has therefore decided that all our volunteers must stop visiting with immediate effect. However, you can stay in touch with your volunteer by phone.  We have also cancelled Songs & Scones, Farmers Breakfast and the walking group. 
New Year Challenge!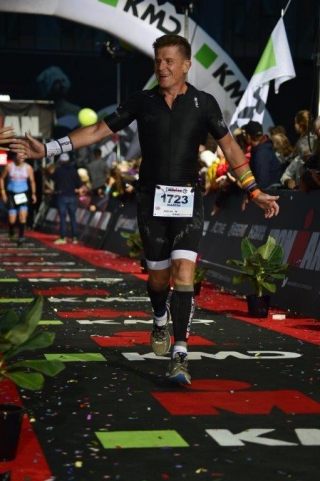 Martin Lush, Global Vice-President of NSF Health Sciences, Kirkbymoorside (an NSF International Company) turns 60 this year.  To celebrate this veteran of seven Iron Man Triathlons and 20 plus marathons has decided to do MORE exercise!  He has come up with a 6/60/600/6000 challenge: swim 6 miles, run 60 miles, cycle 600 miles and, in the process, raise £6,000 for Ryedale Carers Support.
If you would like to help Martin achieve this goal and support us please visit http://justgiving.com/crowdfunding/martin-lush. Any contribution is greatly appreciated.  We will be keeping you up to date with his progress, including photos of him suffering, albeit for a great cause.  
200 Club Draw
Our 200 Club draw has 167 participants who have a chance of winning first, second or third prize every month.  The next draw will take place on 1st May 2021.  
If anyone would like to be included in the draw it is £12 per entry for the year - please contact us on 01751 432288 for more information
The winners for April are:
First Prize - HE £42.00                              
Second Prize - EW £25.20                                                                           
Third Prize - SF £16.80
Support Ryedale Carers Support by shopping at Amazon
Sign up to Amazon Smile and help support Carers in the Ryedale Area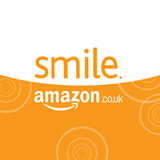 Are you a Co-op Member?  Thank you for supporting us - you have raised £3419.63
Every time you have shopped at the Co-op, 1% of what you spent on Co-op branded products and services has raised £3419.63 for us - Thank You.  See our page at https://membership.coop.co.uk/causes/41545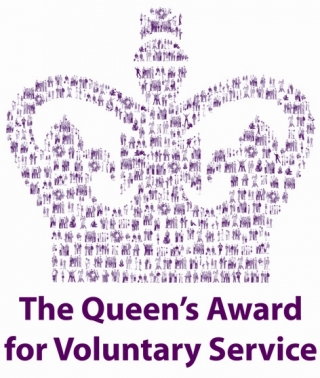 Ryedale Carers Support has been recognised with the Queen's Award for Voluntary Services for 2016
Silverline
The Silver Line is a national confidential and free helpline for older people open every day and night of the year. No question too big, no question too small, no need to be alone.
Call the helpline on 0800 4 70 80 90