About Us
Staff & Trustees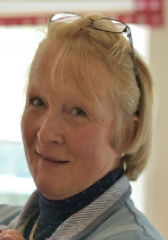 From left: Sarah, Claire, Carol and Samantha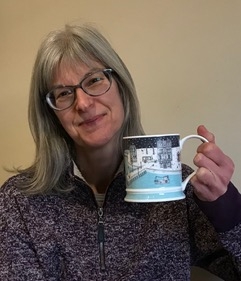 Isabelle & Jacquie
Staff
Claire Hall: is Manager and arrived at Ryedale Carers Support in September 1995. Before that she worked for a number of voluntary organisations including NACRO (National Association for the Care and Resettlement of Offenders) and the Ryedale Disability Action Group.
Carol Stevens: Joined in December 2015 as Co-ordinator. Carol has been a volunteer with RCS for three years and I am sure this will stand her in good stead as she gets to know everyone and the people we support.
Isabelle Harrison: Joined in March 2017 as Rural Activities Co-ordinator.  Isabelle previously worked as a CARE Advocate for a Women in Prison supporting women up on release and is now a Trustee and Passenger Assistant for the Heather Hopper a charity offering outings to elderly rural persons in the Esk Valley.
Isabelle is now tackling rural isolation in the Whitby and Scarborough rural districts.
Sarah Hendry: Joined in August 2017 as Co-ordinator. Sarah has previously worked for York CVS Independent Living Scheme and for Lothian Centre for Independent Living in Edinburgh, supporting people with Personal Budgets.
Samantha Berriman: Joined in November 2020 as Admin Support. Local to Kirkbymoorside she is a mum to two young children. Samantha's previous work roles were in the Travel & Tourism industry. 
Jacquie Cole: Joined as Development Worker in November 2020. Her work background spans journalism, community outreach, education and most recently libraries. Jacquie loves her allotment, her 3 cats and her beach hut in Whitby!
Trustees
David Brewster (Chairman): moved from Head of Park Services with North York Moors National Park Authority to working with Ryedale Special Families. He has lived in various locations, from Cape Wrath in Northern Scotland to Lizard, Cornwall. His hobbies are geology, wildlife and music.
Leisa Burniston: is Chief Officer of Next Steps and has over 22 years experience in mental health and social care.
Richard Coates: was a Quality Assurance Manager and H & S officer (NEBOSH trained) for an international company and before that he was an agricultural rep for BATA in Scarborough. He has been a Parish Councillor, Chairman of Burniston Show and is currently Treasurer of Kirkbymoorside in Bloom Society. He has cared for his father and his mother in law and over the years has been involved in cubs, scouts and mini rugby at Scarborough RUFC.
Elizabeth Davison: trained as a teacher at Ripon College of Education and latterly taught English and French in a local Prep school. She cared for her husband who was disabled following a virus. She became a trustee and volunteer visitor for Ryedale Carers Support following the death of her husband in 2009. Her hobbies include reading, gardening and attempting to learn watercolour painting!
Micky Johnson (Vice Chairman): was a carer for 14 years and ran Age Concern, York for 7 years. Her involvement with the voluntary sector includes Chairman of Easingwold and District Community Care Association and Vice Chair of North Yorkshire Forum for Voluntary Organisations.
Robin Lakin: qualified as a solicitor in 1965, after short spells in York and Hull he joined Barnet Ellis in Pickering in 1968. Robin retired in 2007. His hobbies include golf, classic cars and motor bikes.
Bob Polley: has been a volunteer for the Ryedale Carers Support since he moved to Swinton following retirement from a government laboratory. He has an Open University certificate in Health and Social Care and many years experience of employment and industrial relation issues.
Sheila Shinman (Vice Chairman): lives in Thornton le Dale. A former carer, she is an Associate Lecturer in the School of Health Sciences and Social Care at Brunel University, and a research adviser to a number of voluntary organisations.
Susan Sutermeister: lives in Barton le Street. She has been a volunteer with Ryedale Carers Support for a number of years. She trained as an SRN, has three children and is involved with various organisations including SSAFA and Meals on Wheels.
Keith Webster (Treasurer): is a medically retired chartered loss adjuster and chartered insurance practitioner. He lives locally and is involved with various local charities.